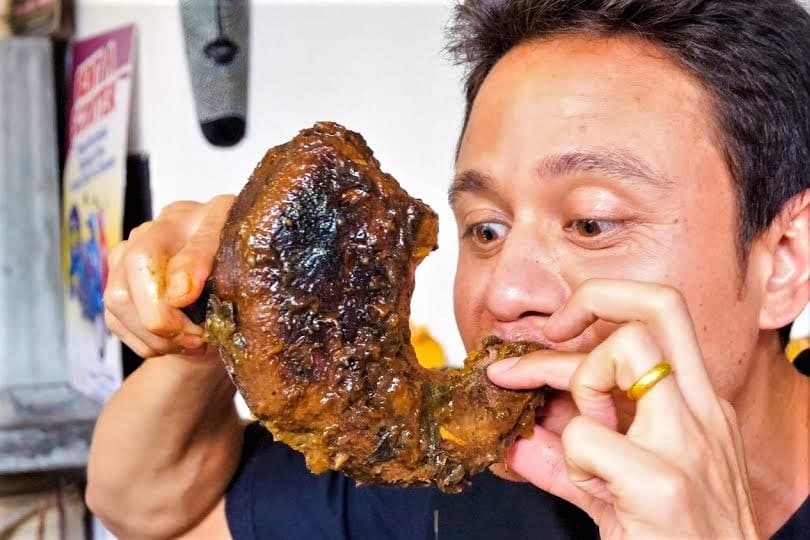 The internet's most-popular foodie Mark Wiens recently visited Sri Lanka and focused on discovering truly unique Sri Lankan dishes.
Born in America, Wiens lived in Africa in his youth and now resides in Thailand with his wife Ying and adorable son Micah, who accompany him in his travels across the world and feature regularly in his videos.
Wiens has amassed millions of followers on social media thanks to videos of him enjoying cuisine from across the world.
The celebrity foodie has visited Sri Lanka multiple times but his most-recent journey to the island has helped Wiens produce an exceptional series in high-definition portraying the very best of Sri Lankan food.
Sit back and binge-watch all episodes of Wiens's Sri Lankan food adventure below.
YouTube API error: API key not valid. Please pass a valid API key.. Error detail: badRequest (global)YouTube API error: API key not valid. Please pass a valid API key.. Error detail: badRequest (global)YouTube API error: API key not valid. Please pass a valid API key.. Error detail: badRequest (global)YouTube API error: API key not valid. Please pass a valid API key.. Error detail: badRequest (global)YouTube API error: API key not valid. Please pass a valid API key.. Error detail: badRequest (global)YouTube API error: API key not valid. Please pass a valid API key.. Error detail: badRequest (global)YouTube API error: API key not valid. Please pass a valid API key.. Error detail: badRequest (global)YouTube API error: API key not valid. Please pass a valid API key.. Error detail: badRequest (global)YouTube API error: API key not valid. Please pass a valid API key.. Error detail: badRequest (global)YouTube API error: API key not valid. Please pass a valid API key.. Error detail: badRequest (global)YouTube API error: API key not valid. Please pass a valid API key.. Error detail: badRequest (global)
© Island Life